The first hortitherapy workshop for University of Sarajevo students
Monday, May 31, 2021 - 15:48
LET'S GROW TOGETHER
The University of Sarajevo Student Support Office on Wednesday, 26 May 2021 realized the first hortitherapy workshop for students of the University of Sarajevo.
 
The hortitherapy workshop was realized by Mr. Sc. Selma Haračić-Berbić, who is the initiator of the idea of applying hortitherapy in Bosnia and Herzegovina. So far, she has implemented a number of scientific research and professional projects that prove the positive effect and benefits of horticulture in various fields.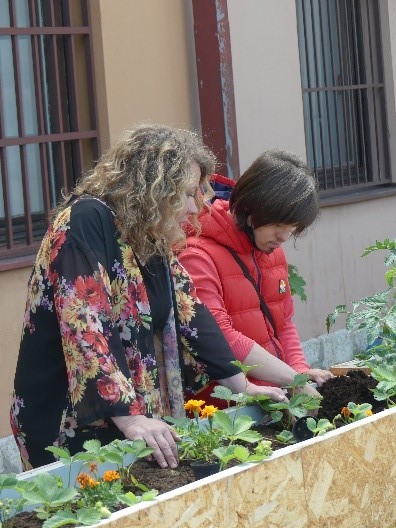 The workshop involved, in addition to physical activity, passive communication with plant material through its visual, sensory, auditory and tactile qualities. The workshop also had a pronounced social component, because it enabled students to interact with other people, develop skills of cooperation and teamwork, and an atmosphere in which they learn and be inspired by others.
Each of the participants brought their planted plant composition and learned that each of us has his own path of growth and development...
The UNSA Student Support Office would like to thank the students for their interest and participation in the horticulture therapy workshop and Mr. Sc. Selma Haračić-Berbić for the initiative, enthusiasm and realization of the workshop. Based on the feedback, we can conclude that this is the beginning of working together and socializing.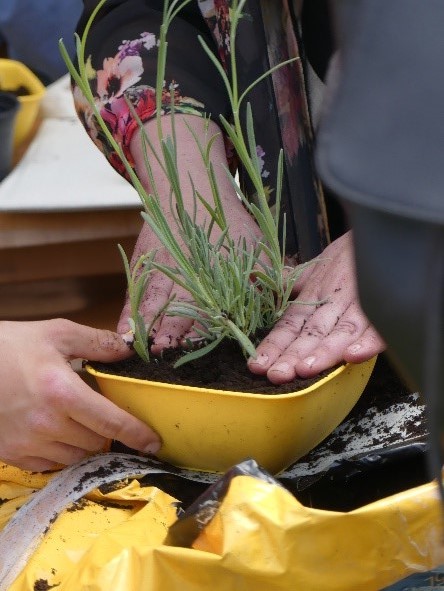 The workshop was conducted using the infrastructure of the Erasmus+ project
WESTERN BALKANS URBAN AGRICULTURE INITIATIVE-BUGI
 Faculty of Agriculture and Food Sciences, University of Sarajevo.